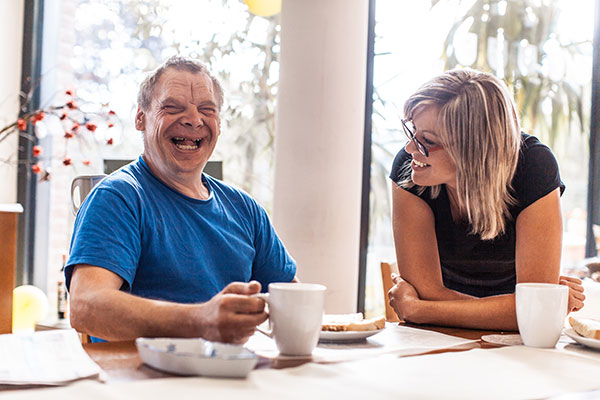 Washington continues to focus on improving access, developing and strengthening the respite system while taking into consideration various underserved populations.  Some of which are highlighted below.
American Indian/Alaskan Native
It is so important to meet the respite needs of the Tribal community caregiver in a culturally relevant way.  One of LRW's goals is to increase respite options for American Indian and Alaskan Native caregivers with input from the Tribes themselves as they have the knowledge and awareness of how to meet this need.
Children with Special Health Care Needs
Accepting help to provide care to your child can be challenging, however parents and other caregivers deserve a break and time to recharge themselves.
Traumatic Brain Injury
When someone suffers a violent blow or jolt to the head, a traumatic brain injury (TBI), may occur, affecting the entire family. If you are caring for a partner, spouse, child, relative, or close friend with TBI, it is important to recognize how stressful this situation can be and to seek support services. You may be eligible to receive a $1,000 voucher. To learn more about the Voucher Program, go to the Voucher Program page on this website.
Two additional state-wide resources:
Brain Injury Alliance Washington (BIAWA) is a statewide resource for individuals with brain injury, managing the Washington State Brain Injury Resource Center and offering intensive resource management in most counties. They offer free classes, support groups, information and referral services, and social opportunities.
Traumatic Brain Injury Advisory Council intent is to bring together expertise from the public and private sectors and includes individuals with a TBI, medical professionals serving individuals with TBI, human service providers, family members, caregivers and state agency representatives.
There are other types of brain injury called Acquired Brain Injury (where brain damage may have been caused by illness, dementia, or other conditions). Contact your local Family Caregiver Support Program or visit the Aging and Long Term Support Administration website for Acquired Brain Injury resources.
Dementia/Alzheimer's Disease
For information about various forms of dementia and Alzheimer's Disease, reference the Alzheimer's Association. Also, consider respite through the Family Caregiver Support Program. And then there are programs such as Hilarity for Charity, (for Alzheimer's Disease).
You can listen to the following NPR radio show, "It's Been a Minute" where Director, Lauren Miller Rogen, talked about her experience and feelings about her mom with Alzheimer's for last 10 years. They offer Recharge Respite Grants and Extended Relief Respite Grants in partnership with Home Instead for 50 and  25 hours to caregivers who apply and are accepted.
Background on this national charity: In 2012, Seth Rogen and Lauren Miller Rogen founded Hilarity for Charity® (HFC) as a resource for the millennial generation, to help bridge the gap in understanding the landscape of Alzheimer's disease. Today, HFC is dedicated to raising awareness, inspiring change, and accelerating progress in Alzheimer's care, research, and support through the engagement of millennials. Using this unique approach, HFC aims to significantly improve outcomes for all family members contending with Alzheimer's disease by 2020.
Hilarity for Charity and the Home Instead Senior Care network are working together to award in-home care grants to those providing care to their loved ones living with Alzheimer's disease or other dementias. Hilarity for Charity is proud to have awarded over 211,000 hours of in-home respite care across the United States and Canada.
Military/Veterans
The VA provides a variety of caregiver services to Veterans and their caregivers.
Veteran's Caregiver Support Line: 1-855-260-3274 toll-free
Wounded Warriors: Offers emergency assistance, morale-building, and innovative therapeutic services for wounded warriors and their families.
S. Department of Veterans Affairs: Offers up to 30 days of respite per calendar year for family caregivers of veterans in their centers o in their communities.
Exceptional Family Member Program: Provides all four military branches with care and respite support for families with a member who has a special need or disability.